Video Conferencing Stay in Touch, No Matter What
Interwest provides fast, reliable and dedicated video conferencing capabilities.
Connect instantly and talk face-to-face. With fast, easy, live-streaming HD, it's almost as if you're all in the same room.
The video conferencing solutions we offer deliver reliably easy, super high quality video conferencing. Through cloud-based and on-premise technology, video conferencing can be as simple as connecting on your mobile device – or can be entirely controlled through an in-house IT program.
Talk to one of our experts – give us a call at  (800) 759-3960.
If you want a frustration-free, easy-to-use video conferencing system, we recommend the Lifesize Icon.
Lifesize Icon is designed on one fundamental principle: simplicity. Setup takes minutes, and starting a video call takes seconds. You will quickly discover that making and receiving video calls is as easy as using your smartphone. And we think you will find yourself preferring video over voice.
Lifesize Icon provides a powerful and personal form of communication that is second to none—eye-to-eye interaction that propels productivity and stronger connected relationships. Lifesize Icon gets the technology out of the way so your users can get down to business.
Simple and Easy-to-Use Video Conferencing System
From installation and setup to the user interface that's inviting, not intimidating, everything about Lifesize Icon is intuitive and easy to understand. Push a button and you are instantly in face-to-face discussions with your customers, partners, suppliers and colleagues. Only Lifesize Icon keeps your eyes on the screen while you rapidly scan menus, scroll through the directory and get on with your call.
Add Call Participants Instantly
When paired with Lifesize UVC core applications*, you can escalate to a multiparty call by clicking on a name in the directory. That's powerful, especially when a conversation moves into someone else's area of expertise and that person travels extensively or works in another location. Now you can add her or him to the meeting instantly. Even mobile callers can be included seamlessly and immediately with the Icon, the easy-to-use video conferencing system.
*Lifesize UVC core applications, purchased separately in bundles, are conveniently pre-installed on Lifesize hardware or available as virtual machine software (VMware® and HyperV®).
Stream and Record Calls
The streaming and recording application allows you to present a message to a large audience live and record it for future playback on almost any device. It's your very own video center that extends the functionality of your Lifesize Icon system and elevates the value of your investment exponentially.
These UVC core applications, running on the Lifesize UVC Platform, are available with a simple click of a button. The technology behind how the conference works is invisible to the user. It just works, and that allows you to focus on the objectives of the meeting. Now that's Smart Video.
Video Conferencing Systems & Products
Just like the smartphone changed how we think about mobile devices, Lifesize Icon is changing what's possible in video conferencing. Everything about Lifesize Icon was built for sheer simplicity starting with the user interface—without sacrificing any of our renowned HD quality and performance. Even the touch-screen conference phone features easy-to-use controls that give you the simplest, best meeting experience.
Video conferencing systems and accessories install in moments

Makes calls with one click

Adds call participants in an instant

Integrates seamlessly into infrastructure

Features the industry's only touch-based conference phone for the simplest-to-use most powerful video conferencing experience

Available as a tabletop or rack-mounted unit
Featuring powerful zoom technology and HD quality visuals, the Lifesize Camera 10x HD video conferencing camera is our premier camera and is available with Lifesize Icon and Lifesize 220 systems. You'll see every meeting so detailed and true to life, it'll be just like you're there.
Maximum Resolution: 1920×1080

Scanning: Progressive

Maximum FPS: 60 fps

Aspect Ratio: 16/9

Pan/Tilt Angle: +/–122.5° +/–50°

Optical Zoom: 10x

Horizontal Field of View: 70°

Video Output: HDMI

Power: External power supply 100-240 VAC 50/60 Hz
The Lifesize Camera S is the camera that really works the room without calling attention to itself. It delivers superb, lifelike HD video under a wide range of light conditions—from super bright rooms to low-light environments. It also has an ultra quiet pan/tilt/zoom that delivers an effective 70° field of view (FOV), providing a 245-degree viewing range that will let you see every gesture and facial expression as if everyone were all right there in the room.
Smoother pan/tilt/zoom allows for more lifelike interactions

Full HD 1080p video at up to 60 fps and 3x zoom is perfect for small and midsized offices and meeting rooms

Excellent low-light handling delivers better quality video in poorly lit environments
Designed with an LCD touch-screen, Lifesize Phone puts the power to control both HD video and audio collaboration at your fingertips, eliminating the need for a separate remote control. The new Lifesize Phone features an intuitive touch-screen interface and remarkable audio that ensures no calls will be interrupted because of poor audio quality.
The only touch-screen conference phone available as part of a total solution

Share content, control cameras, change layouts and add callers with ease

Optimized for use with the Lifesize Icon and Lifesize 220 room-based video conferencing systems

360-degree microphone coverage for maximum voice pickup

Available MicPods to extend the range of the crystal clear audio
ENTERPRISE-GRADE VIDEO CONFERENCING FOR ALL
A More Personal, Professional Meeting Experience
The Lifesize cloud video conferencing and collaboration platform delivers the highest-quality video meeting experience possible. Built for global reliability and scale, Lifesize helps you meet face to face, regardless of location and from any device. With intuitive collaboration features and crystal-clear video and audio quality, Lifesize will help you create a more productive and personal meeting experience with every conversation.
Request a QuoteFill out the form below to send us a message or quote request.
A knowledgeable account manager will respond to your inquiry within 24 hours.
Trying to figure out what systems will best protect your assets? Request a quote and a knowledgeable account manager will respond to your inquiry within 24 hours.
✓  Local Service & Support
✓  Free Assessment
✓  Guaranteed response times
✓  Clear Pricing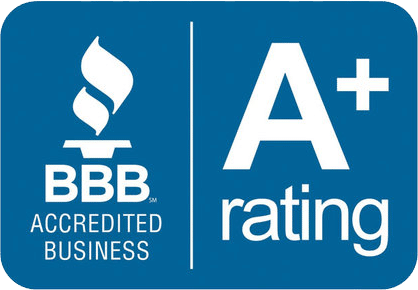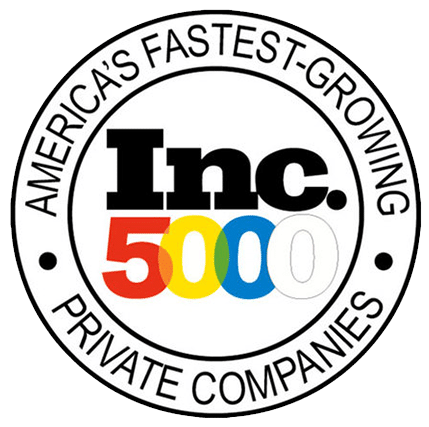 WORKING WITH INTERWEST COMMUNICATIONS
We are a family-owned technology corporation that believes in doing things right the first time
✓ 24/7 technical support
✓ Local techs based in Eastern Wash.
✓ Guaranteed response times
We provide a solid, stable, and scalable product line with an unmatched level of
customer service and support by highly trained professionals.
We're there when you need help. Our local technicians can assist 24/7, whether that
means a visit out to your location or just a quick phone call.
THE COMPANY
For over 30 years, Interwest Communications has been serving businesses of all sizes by providing business telephone systems, structured cabling infrastructure, unified messaging solutions, data networking services and technologies, local phone service, and security.
OUR APPROACH
We approach every customer relationship with the goal to:
Assure confidence in every phase of the buying, installing and implementation process.
Maximize each customer's return on investment (ROI).
OUR PROCESS
Most of our customers are located in Eastern Washington, and we have a sales and service presence in Wenatchee, Spokane, and the Tri-Cities area. Our customers range from small businesses to large enterprises in both the public and private sectors.
OUR MISSION
It would be our pleasure and privilege to understand how we can assist you with your communication needs. We work hard to ensure that every customer gets the right solution for their needs.