May 8, 2021
Posted by:

inco_n1kpkl

Categories:

News, Uncategorized
The Guide to Helping Employees Create a Home Office Video Conferencing Setup
As the pandemic continues, the face of working has changed forever. Working from home is now the rule, not the exception. If your business has inefficient work from home technology setups, you're likely to fall behind. According to the experts at Stanford: 
"We see an incredible 42 percent of the U.S. labor force now working from home full-time. About another 33 percent are not working – a testament to the savage impact of the lockdown recession. And the remaining 26 percent – mostly essential service workers – are working on their business premises. So, by sheer numbers, the U.S. is a working-from-home economy. Almost twice as many employees are working from home as at work."
Video conferencing technology is more important than ever for remote workers to feel engaged and supported, and remain productive during pandemic isolation. Interwest is here to help business owners keep employees connected during these uncertain times with video communication and collaboration technology that allows them to get their work done and securely connect into existing infrastructure. 
As Matt Bochenski puts it, "But communication is one of the greatest challenges for managers and employees when it comes to remote working. Lack of it can lead to poor performance, and ultimately, isolation, which is the most common problem among remote workers." 
Regular communication is always important, but Email, instant messages, phone calls, and text messages are not enough when they're no longer supplemented with the in-person communication that is available in the workplace. 
Paul Burrin, Vice President at Sage People proposes, "Ultimately, organizations should strive to deliver the best employee experiences possible. Great experiences help drive motivation and engagement, improve productivity and retain your best people." 
Video conferencing provides a more complete social experience for more effective communication and teamwork. Text on a screen or words over a handheld are not always enough to properly express the whole sentiment being conveyed. Worse still, employees and colleagues can often misconstrue the tone or intention of messages sent over text. In addition to the words used, the tone of voice, inflection, facial expressions, and body language are all important parts of personal communication. Being able to see and hear a manager or colleague in real time provides that layer of personal interaction that you don't get over the phone or through Email, which is key for successful collaboration. Quality video conferencing also helps managers stay in tune with employees and maintain a modicum of normalcy.
Are you wondering how to keep workers connected when you already have significant phone infrastructure that you've already invested in? You're not alone in this challenge, many businesses have been struggling with it through 2020. Read on to learn the best ways to deal with these issues. 
The 5 Essentials of an Employee Work from Home Set Up 
No matter what systems or programs you opt for there are a few essentials every employee is going to need. Ensuring employees have access to these items will significantly streamline any attempts at rolling out a company wide work from home policy. 
Video conferencing device. The actual device employees will use is usually the first part of setting this all up.

Preferably this should be a company computer with appropriate security software, but at a minimum employees can use a company smart phone.
The worst case scenario is that employees are using personal devices or cellphones. This may feel appealing, but it's not worth the potential security risks and is going to inevitably open you up to headaches down the line, whether technical or the interpersonal kind. (Yes, almost like amongst children about who has what.) 
There are also a variety of purposes built all in one solution worth investigating, which only need an ethernet connection.  

Video Conferencing Software – The next key piece of this puzzle is the actual software you use to bring this all together.

Widely available solutions like traditional line conference calls, or free tools like Google Hangouts or Facebook Messenger rooms will work in a pinch. Many people utilize tools like Zoom or GoToMeeting, but for the best results we'd recommend using a tool focused on the business space. Our recommended system is  Call2Teams since it: plugs into your existing infrastructure, is easy to set up, and most importantly of all is secure.
In our scramble to prepare for initial lockdowns in 2002, many businesses were figuring things out on the fly. While that may have been necessary, it doesn't mean that you didn't open up massive security risks. It is imperative that businesses weigh the potential liability and IP risks they're taking when utilizing many of these platforms. 

Camera – What would modern video conferencing be without a quality lens backing the entire system? Gone are the days of grainy video feeds, now video calls can be conducted remotely with lifelike realism and accuracy.

Again, employees can typically lean on company computers or cellphones, but if their devices are not equipped or have low quality systems there are a variety of standalone video cameras you can use. If you've been in business for a while, you may have multiple batches of legacy computers you've purchased over the years, and rolling out one video camera standard across the board may prevent issues down the line.
Finally although ensuring video quality is important, it may not be the most important part of the feed. It is often the first thing that people think of, but after the basic infrastructure for setting up conferencing bad sound quality tends to be the biggest complaint we hear most often. 

Microphone – Microphones are typically the achilles heel of any system. A bad microphone will probably be more annoying than any other weak piece of equipment in the chain.

Most devices come with some kind of a microphones, but aside from more expensive laptops like say, MacBook Pros, or ThinkPads, it's often an afterthought. Likewise many webcams will come with microphones, but these can often be worse than what's on laptops or smartphones.
Luckily there are a variety of USB devices and high quality microphones on the market now that make it easy to roll out one standard for employees. 

"Ambience" – Providing employees with items like green screens or curtains may not be a necessity but out of respect for employees, and keeping things professional it's a good option to make sure that employees don't feel anxious or awkward about showing off their home setup if they don't have to. Similarly slow internet connection can throw off the efficiency of meetings for all those involved. 
For any business owner trying to get multiple employees set up with a solution it's important to remember, future proofing and standardization are your friend. It's best to ensure you have one selected set of hardware and software solutions that will last, aren't too expensive, don't open up security risks, and will plug into existing infrastructure.

What We Looked For (and Found) In a Video Conferencing Platform 
Call2Teams offers a modern voice solution that builds off the current data network infrastructure and phone numbers, while integrating remote work and travel with modern video driven collaboration needs.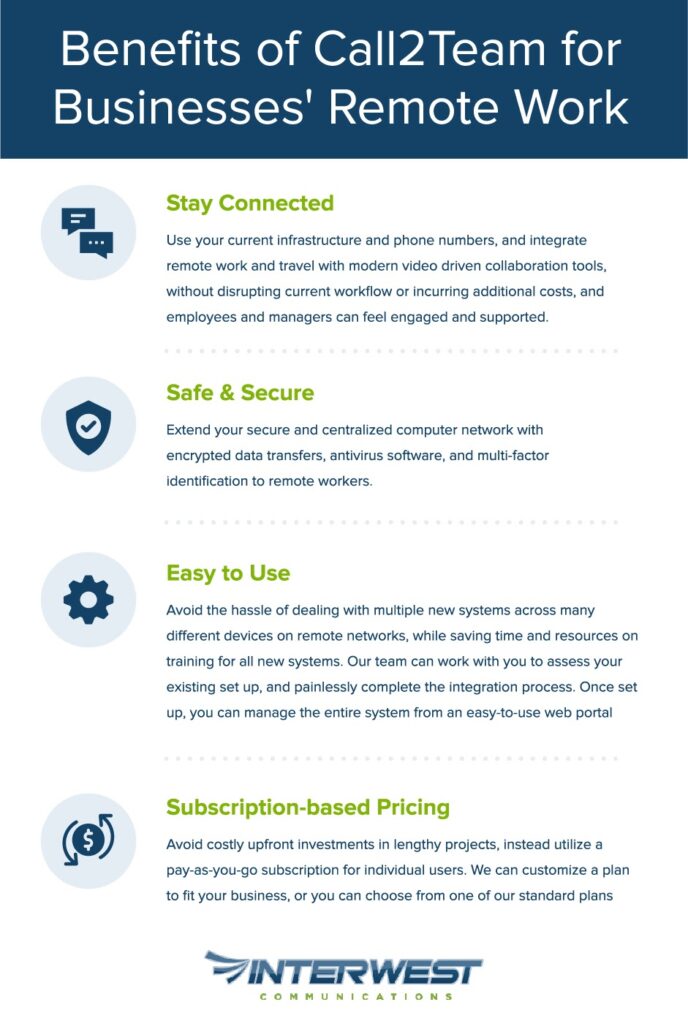 Benefits of Call2Teams for Remote Work
Call2Teams is convenient, accessible, and allows employees to travel, collaborate in unusual places, and engage consistently with their managers and teams. 
Virtually Connect with Call2Teams
Call2Teams allows you to enjoy modern video conferencing on any device, and remote work collaboration without disrupting your current hardware setup, or initiating any costly updates. The software utilizes existing phone numbers and hardware systems while adding in remote video and collaboration through Teams on PC, Mac, and mobile. Once set up, you can manage the entire system from an easy-to-use web portal. 
Call2Teams is Secure 
Call2Teams is fully secure and approved for use on leading PBXs. Previously, remote work was considered a security risk, and the increased usage of video conferencing applications in the pandemic augmented those concerns. Zoom has many known security issues, and the need to protect a network and work calls from intrusion has become vital. Normally you'd have to deal with setting up firewalls, anti-virus applications, a private network, and cabling.
But, with Call2Teams, businesses can extend their secure and centralized computer network with encrypted data transfers, antivirus software, and multi-factor identification to remote workers. A service like Call2Teams paired with quality security protocols, will help you make sure that work keeps running smoothly without intrusion or interruption. 
Call2Teams has Subscription-Based Pricing 
Avoid costly upfront investments in lengthy projects. Call2Teams instead utilizes a pay-as-you-go subscription for individual users. Interwest can customize a plan to fit your business, or you can choose from one of our standard plans:
Professional Plan
Local Support Technicians
On-site installation & training
Keep existing numbers
Unlimited Nationwide Calling
HD Voice
Voicemail to Email
Premium Plan
All Professional Plan features
Mobile App
Find Me / Follow Me
Fax to Email
If you've been on the fence about how to proceed as we enter this new normal of rolling lockdowns, then a simple cloud platform like this can solve all your worries. 
On Premise PBX includes professional features plus:
All Professional and Premium Plan features
Higher initial cost to get your PBX hardware installed on-site but lower monthly costs
Ideal for a larger organization that already has the infrastructure, bandwidth, and network settings required to host a phone system
Call2Teams is Easy to Use
Call2Teams is convenient, centralized, and accessible. Everyone knows what a nightmare new technology adoption can be, especially with a diverse workforce with different levels of experience and technical know-how. It's absolutely essential for a thriving workplace to have tools and equipment that are easy to use, so everyone can focus on work. Interwest Communications goes above and beyond to ensure that all the training and assessment needs for new tech are met, so your business doesn't experience significant downtime. 
Save time on training for all new systems, and headaches for IT departments with a simple cloud service. Avoid the hassle of dealing with multiple new systems across many different devices on remote networks, by integrating the current infrastructure with new technology, and manage them from one convenient centralized access point. Our team can work with you to assess your existing set up, and painlessly complete the integration process. 
What equipment do I need for video conferencing?
Call2Teams simplifies video conferencing technology by allowing different devices to integrate into the existing network infrastructure with little time and cost being invested in upgrades and alterations. 
Beyond a personal computer with speakers and internet access, employees need a camera and a microphone, both of which are usually included in most laptops. If your laptop does not include these, you can business webcam with a microphone. Alternatively, some people prefer to use a headset with a microphone in addition to a camera. 
Smartphones are capable of video calls but we don't recommend them for all your video conferencing. While they are convenient for conducting business on the go, their handheld quality can become tiresome for longer calls and note taking. Beyond that, they have limited conferencing abilities, and don't have certain multitasking features a personal computer has for presentations, projects, and other work tasks. Most of the time, when video conferencing, employees need to be able to do other tasks, so a smartphone alone won't cut it. Plus, the screen size and call quality can be an issue— nobody likes it when their images freeze or only static comes through the speakers in the middle of an important meeting. 
For those looking for quality video conference cameras, we have some useful products available:
As an official distributor we may be a little bit biased. There are hundreds of professional grade or cheap options out there, but we recommend businesses seriously look at utilizing Lifesize Icon as part of their infrastructure at least back at "HQ." Our new normal in 2020 and beyond will likely include a mixture of remote, occasional work from home, in office, and everything in between. Having a solid in office set up will keep employees connected and the your most essential staff well outfitted for the challenges we're facing. 
Just like the smartphone changed how we think about mobile devices, Lifesize Icon is changing what's possible in video conferencing. Everything about Lifesize Icon was built for simplicity, starting with the user interface—without sacrificing any of our renowned HD quality and performance. Even the touch-screen conference phone features easy-to-use controls that give you the simplest, best meeting experience. And, it's fast—video conferencing systems and accessories install in moments, makes calls with one click, adds call participants in an instant, and integrates seamlessly into infrastructure. Features the industry's only touch-based conference phone for the simplest-to-use most powerful video conferencing experience, and it's available as a tabletop or rack-mounted unit.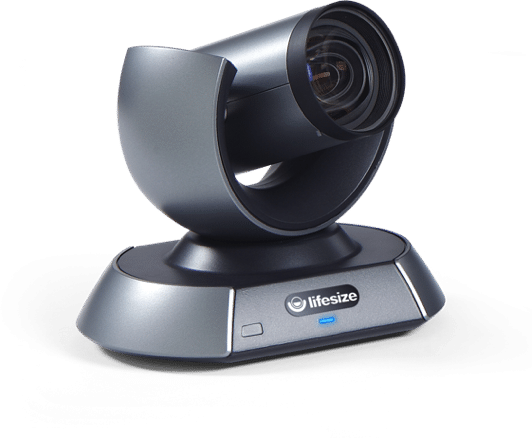 Featuring powerful zoom technology and HD quality visuals, the Lifesize Camera 10x HD video conferencing camera is our premier camera and is available with Lifesize Icon and Lifesize 220 systems. You'll see every meeting so detailed and true to life, it'll be just like you're there.
The Lifesize Camera S is the camera that works the room without calling attention to itself. It delivers superb, lifelike HD video under a wide range of light conditions—from super bright rooms to low-light environments. It also has an ultra quiet pan/tilt/zoom that delivers an effective 70° field of view (FOV), providing a 245-degree viewing range that will let you see every gesture and facial expression as if everyone were all right there in the room. It features smoother pan/tilt/zoom allows for more lifelike interactions; full HD 1080p video at up to 60 fps and 3x zoom is perfect for small and mid sized offices and meeting rooms; and excellent low-light handling delivers better quality video in poorly lit environments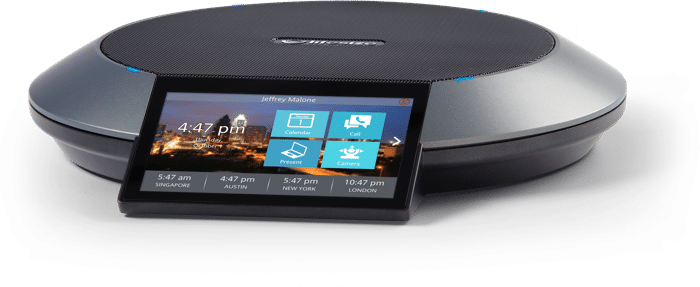 Designed with an LCD touch-screen, Lifesize Phone puts the power to control both HD video and audio collaboration at your fingertips, eliminating the need for a separate remote control. The new Lifesize Phone features an intuitive touch-screen interface and remarkable audio that ensures no calls will be interrupted because of poor audio quality.
The Lifesize phone is the only touch-screen conference phone available as part of a total solution. Share content, control cameras, change layouts and add callers with ease. Optimized for use with the Lifesize Icon and Lifesize 220 room-based video conferencing systems with 360-degree microphone coverage for maximum voice pickup. Additionally, MicPods are available to extend the range of the crystal clear audio. 
Interwest Communications for Your Video Conference Needs
Setting up a home office with video conferencing in mind doesn't have to be a complicated and expensive task. Rather than dealing with the hassle of an amalgamation of different programs and hardware with questionable security, our Call2Team Microsoft Teams integration makes creating a work from home video conferencing setup easy, secure, and cost-effective. Get in touch with Interwest to learn more and to start a consultation.